Pothole filling and parking lot repair for RI, MA, CT and NH
E-Z Patch is your new local option for asphalt repair!
State DOTs
Local Cities and Towns
Condo and Housing Communities
Malls and Shopping Centers
Schools and Universities
Hospitals and Medical Facility Campuses
Commercial Parking Lots
Efficient, cost-effective asphalt spray patch repair work
E-Z Patch, Inc. is a professional, locally-owned business that provides instant, durable pothole repair in an efficient, cost-effective manner. We are able to perform thorough, precise repairs - at competitive prices - using state-of-the-art-equipment and materials. The process is done in minutes and traffic may resume immediately following the repair.

*In addition to pothole repair, we also offer commercial sealcoating & line striping as well as residential sealcoating.
Properly maintaining road surfaces and parking areas
Failing to properly fill potholes and repair cracks could accelerate deterioration, cause property damage, and even worse, injure pedestrians or drivers. If you're a municipality or commercial business in the New England area, gain peace of mind! Call E-Z Patch at (401) 641-9007 today!
OUR MOTTO
Our guarantee is not limited to one year, as our customers are more important than our one year guarantee!
When the City of Newport needs repairs done on Bellevue Avenue / Mansion Row, they call E-Z Patch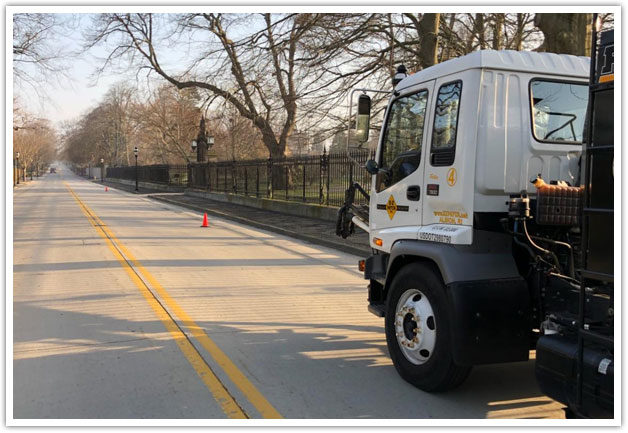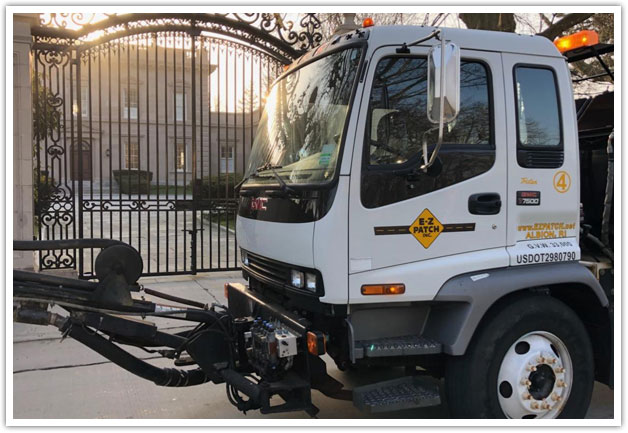 View a demonstration of our asphalt spray patching machine in action
We have the ability to handle jobs of all sizes - from large municipal projects to small private parking lots and everything in between. With quick turnaround service, you can be sure that your roadways will be safe for drivers and pedestrians alike.
Protect your facility from a potentially costly accident! Call (401) 641-9007 or email E-Z Patch today!
Benefits of E-Z Patch's pothole repair and asphalt spray patching...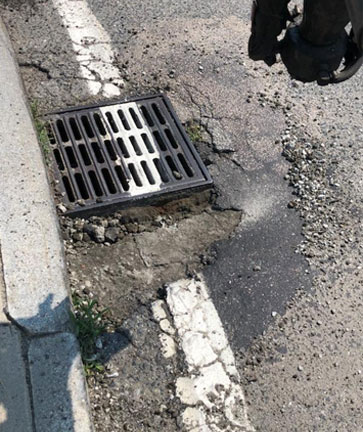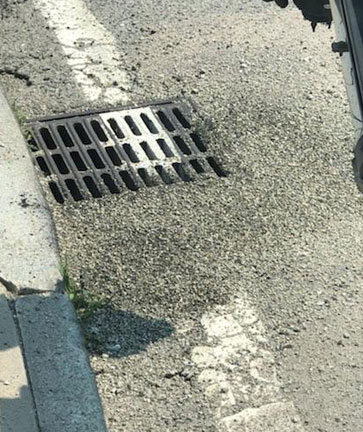 Extend the life of your asphalt surfaces
Fill potholes, alligator cracking and sinkholes
Cost-effective & outlasts traditional repairs
Delay costly overlays
Winter blended emulsions allow operation at or below freezing temperatures
1 Year Warranty on all repairs (ask for details)
Owner, Darrell Edmonds works with DOT staff to improve road conditions across New England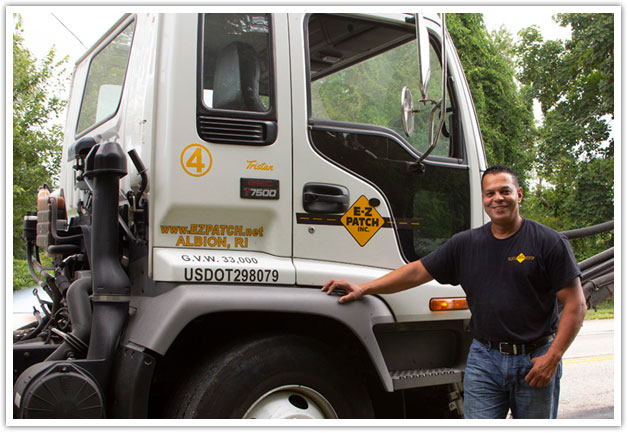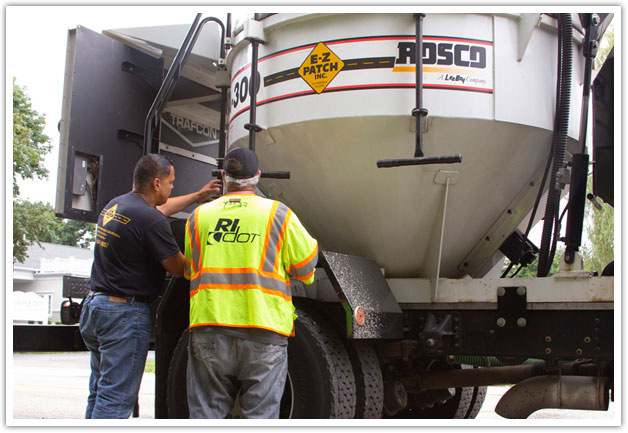 Contact E-Z Patch asphalt spray patching
Have a question about our pothole filling and asphalt spray patching solutions? Please feel free to call our office directly at (401) 641-9007, or use the form below to send us an email.
Please try to be as detailed as possible so we can provide you with the proper information when replying. All required fields are marked with an asterisk (*).